itracks VideoVault
Advanced Multimedia Management System.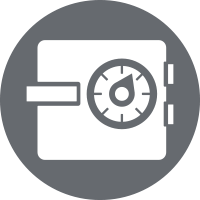 VideoVault is a simple, yet secure video analysis and reporting system for market research professionals.  Upload audio or video files from any source including traditional focus groups and interviews as well as online video focus groups and in-depth interview phone recordings.  Save time by creating customizable tags and clips as you view the video data.  Tags can be easily searched based on various filter criteria. Simply drag the relevant video clips into a series to create a highlight reel.  Exported highlight reels can be added directly to presentations and reports.   Read the press release here.
VideoVault is included for 30 days with projects conducted using the itracks GO platform.
Intuitive, simple and secure, VideoVault will help you efficiently manage your market research video and audio data.
Advantages:
Project video and audio data is organized into one convenient place

Save time by watching videos once and tagging key moments as you go

Tags can be searched to efficiently create highlight reels

Highlight reels can be exported within minutes

Highlight reels are in an .mp4 format which can be easily added to PowerPoint presentations and other reports

Safe and Secure: All of your research data is safe within VideoVault and the itracks GO platform. Dictate who has access and authority in each project for further security.