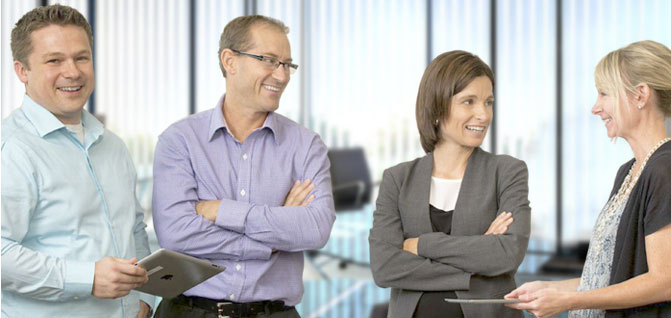 Your Source for Innovative Software
and Global Expertise
We're creators of premier software tools for online and mobile market research…and we like to share them with you. We are independent from research agencies, allowing us to work as technology partners with market research companies, brands, and creative agencies. We leverage proprietary technology to deliver high quality data faster than ever.
We offer access to a global network of expert researchers, moderators, sample providers and other research services. We provide full service market research solutions by partnering with our network of expert providers.We cover all of your online research needs from a la carte to full service and work with you to provide the most effective and insightful solutions.
Our market research software and services are utilized by an ever-increasing global base of multinational clients. Our sophisticated suite of mobile, qualitative, quantitative, online community and software platforms are easy to use and come readily equipped with a wide range of engagement capabilities. Whether you require consumer insights or prefer to access the technology to conduct research on your own, our team is dedicated to ensure your research objectives are met with success.
Leading Innovation
Founded in 1996, we were one of the first companies to conduct online surveys. In 1999 we conducted our first online focus group. It was over an AOL dialup connection (ask your grandma) in a New York City hotel room. Over the last decade, we've conducted over 25,000 online qualitative market research sessions across all kinds of industries and topics. The knowledge we've gained from our vast research experience is priceless. itracks is leading the industry with mobile qualitative research and advanced video based research capabilities. Trust the itracks team to supply leading technology and a full range of services to meet your needs.
  
Dan Weber, Founder and CEO
After graduating from the University of Saskatchewan with a Bachelor of Science, Dan acquired practical knowledge of traditional market research while working for a management-consulting firm. It was while working at this firm that he developed the concept of taking traditional research methodologies online. itracks was born! Over the past 18 years he has grown itracks to where it now supplies software and services to most of the world's largest market research firms and research departments of fortune 500 companies.

Garnette Weber, Co-Founder and VP
Garnette received her Bachelor of Science Degree from the University of Saskatchewan. She has worked with itracks over the past 18 years focusing on building a talented team of employees, financial management and marketing strategy development. Garnette has played a pivotal role in the strategic planning process, research and development planning and the formulation of an international marketing strategy. She is driven to develop innovative marketing strategies to introduce market research professionals to enabling technologies.

Candace Northey, Software as a Service Team Lead
After graduating from the University of Saskatchewan with a B.A. in Anthropology, Candace joined itracks in 2003.   In 2012 she took a leadership role managing the software as a service team at itracks. Candace works with qualitative clients to coordinate and execute their online and mobile research. Training new clients on qualitative platforms is also an integral part of Candace's day as she shares her extensive experience conducting online research.

We don't mean to brag but…
We have 2.4 million people in our panel network across the globe consisting of all ages, ethnicities, socio-economics and cohorts. We can quickly tap into your exact target market for answers to your most pressing questions.
We're ranked among the Top 20 in the GRIT Report on the most innovative market research companies in the world. Many on the Top 20 list use itracks software, too! Yes, we are trusted by clients and researchers.
What's so special and innovative about our research? Glad you asked. Lately, it has been about what we're doing with mixed methodologies and language capabilities. Mobile market research ease of use, combined with online software technologies has given researchers and respondents the ability to respond when they want, and where they want. Our wide range of language capabilities enable respondents to communicate in their mother tongue and for their responses to be translated, enabling researchers better understanding and increased accuracy when conducting ethnic and international studies. We're pioneering new ways of reaching the people you want to hear from the most. Connecting you to insightful market research findings around the corner and around the world… it's what we do.