We've been doing this forever
(in internet years that is)
No one knows online qualitative research software like we do. We were pioneers in this world. We leverage proprietary technology to deliver high quality data faster than ever.
Whether you require consumer insights or prefer to access the technology to conduct research on your own, our team is dedicated to ensure your research objectives are met with success.
"itracks has consistently provided us with top-notch customer service for our Bulletin Board Focus Groups (itracks Board). Their research platform suits our needs perfectly, eliminating the biases of traditional focus groups. itracks is always asking what they can do to serve us better, and then using that information to update the technology to make it even more user-friendly. Having Bulletin Board Focus Groups in our product line makes my job as a researcher much easier!"
Lainie Fertick


Research Analyst
Critical Mass Media/division of Clear Channel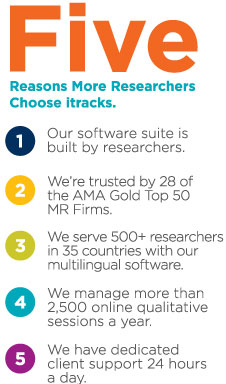 Video Testimonials
Ben Smithee
Spych Market Analytics
Pam Goldfarb Liss
LitBrains – Igniting Ideas!
Pierre Bélisle
Bélisle Marketing Ltd.
Tom Anderson
Anderson Analytics, LLC
David Van Nuys
e-FocusGroups
Testimonials
"The Canadian Physiotherapy Association used itrack's service at a key step of its collaborative strategic planning process in 2017. After engaging a large number of internal and external stakeholders to identify the issues and challenges that the profession will likely face in the coming years, the Association moved on to explore these issues in depth and to identify proposed solutions with inter-professional expert groups in a series of roundtable discussions all across Canada .

Five such expert discussions took place online (to complement four live events in major Canadian cities) with nearly one hundred participants on itrack's platform in a five-day period in May 2017. CPA's strategic consultants were co-moderating the online discussions with itracks.

The registration process and the interactions were safe and easy to work with; both the participants and consultants appreciated the flexibility of the platform and were very impressed with the "treasure trove" of ideas that the online discussions produced.

The expert roundtables prepared the groundwork for a strategic workshop in June that involved all of CPA's leadership groups from the federal and provincial levels, and successfully reached a consensus on CPA's new mission, vision and strategic priorities.

The online discussions made a crucial contribution to this success, providing a flexible and cost-effective tool to engage in an in-depth discussion with busy professionals from various locations."

Tamas Kiraly, Manager, Governance and Component Relations, Canadian Physiotherapy Association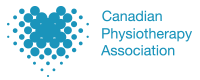 "My project for the Meyer Academy is complete.  Thanks so much for the use of the tool.  I must admit that I sampled another software tool this spring for a project because I was brow beaten into doing so.  itracks remains by far the best out there as it truly is designed from a researcher's standpoint.  Other tools try to wow with their funky colors and graphics and false sense of community, but this makes it much more difficult for the moderator and respondents.  Thanks again!"

Jonathan Schneider, Chief Host, Talk Show Research
"We have been happy with the quality of the offering and the service provided by the staff. itracks staff have worked with our analysts so that they are able to maximize the utility of this technology. We have done a number of customer and employee interactions to date using itracks. This is a completely new use of technology for 3M and we are well-pleased with it. We have a 3M corporate project for one of our major consumer brands where we will be forming a community of customers to provide feedback and insight into the use of our products. Through my many contacts in the market research industry I have encountered many agencies who also use itracks technology and it is apparent that they are an admired and respected company. I would recommend itracks (and do) without hesitation."

Sandra Kelly, Manager, Emerging Methods and Best Practices, 3M Center of Marketing Expertise
"Our partnership with itracks has been incredibly valuable as we've developed our online qualitative solutions over the past 5-10 years. Their support staff has been instrumental in helping our team to become the experts that we can now claim to be. The capability for running so many different types of online qual methodologies all in the same space makes the platform hard to beat. They keep things simple and clear, and our clients have overwhelmingly responded positively to what is offered, especially at the price at which it is offered."

Jason Horine, Vice President, Online Qualitative Solutions, Schlesinger Interactive

"We just wrapped up our 2 Online Panels.  I want to let you know that we thoroughly enjoyed the experience of working with Itracks on these panels.  We appreciated the following:

How you trained and coached three new moderators through this whole process
You recruited two panels with very difficult recruit specifications on time
You managed all the participants as far as invites and reminders to stay on the panel
You provided technical support
You helped us revise and upload our discussion guide

I found the software very easy to use and enjoyable."

Anne Jalbert, Owner, Research Resource
"itracks is one of the top innovative companies in providing a growing venue for online discussion bulletin boards.  We have found this methodology to be a great resource for qualitative research.  itracks takes great pride in evolving their client relationship and we are proof as our relationship continues to build.  The company looks to clients to make suggestions for improvements in the software and strives to accommodate such suggestions.  itracks is a partner in research studies – not just a vendor."

Karen Schmutz, Field Operations Director, Zeldis Research Associates, Inc.

"The groups were AMAZING. I mean, we were blown away. We are actually making an effort to promote these groups above all of our other research. The platform is solid and the quality of data we collected is unlike anything I have ever seen. Everyone participated – and they were ALL providing really good data. There are absolutely no issues that need discussing. We threw you guys a bit of a curveball on this one by needing it set up so quickly – so we have you all to thank for everything. Great job to you and your team. And we will be doing business again soon."

Kevin Jessop, Evolve Research, Principal and Owner

"The quality of service we receive from Itracks is outstanding. Our support team does whatever it takes to help make our projects a success and go out of their way to help meet our needs. The software runs smoothly – and clients and respondents alike frequently comment on the ease of use of the technology. itracks makes my job easier and makes for a successful project!"

Kendall Nash, Burke, Inc., Manager, Qualitative Services

"Everything went exceptionally well. We are currently writing the final report on the results. The software was fantastic – no problems at all! The use of the iMarkIt tool allowed the participants to freely express themselves at their leisure. I had very little to do as moderator, other than to clarify internal inquiries about our subject matter. Candace was great with answering our concerns. We look forward to working with you again in the future.
 Thanks to everyone at Itracks!!!!!"

Sarah Talley
Office of Measurement and Evaluation
Social Securities Administration
"The experience was awesome. The methodology was so perfect for the subject matter. The respondents were super engaged. The clients loved it. The learning was really valuable. Your guys were great – responsive, available, helpful, nice! I've got to book my focus group project – a series of one-on-ones using your infrastructure. And my colleague is running an online board too.
Just a great experience. Thanks to all. We'll be working with you a lot. Thanks."

Anne Bitter, Partner, Maya Group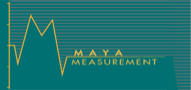 "My experience with using the resources of the Toolkit was phenomenal. Not only did they review my Discussion Guide, and offer direction for translating it to an online environment, but they stuck with me through the entire process. They checked into my group as an observer on a couple of occasions and gave me the reassurance that everything I was doing was on target. With their help, the online bulletin board was an easy process and a clear success with my client."

Gina Garofalo, Schmidt Consulting Services