Support for Audio Files
Moderators can now load a variety of audio files to the whiteboard area. Participants can also upload audio files as part of their responses. Audio files include the tagging similar to our video highlight tagging and editing and audio can be incorporated into highlight reels.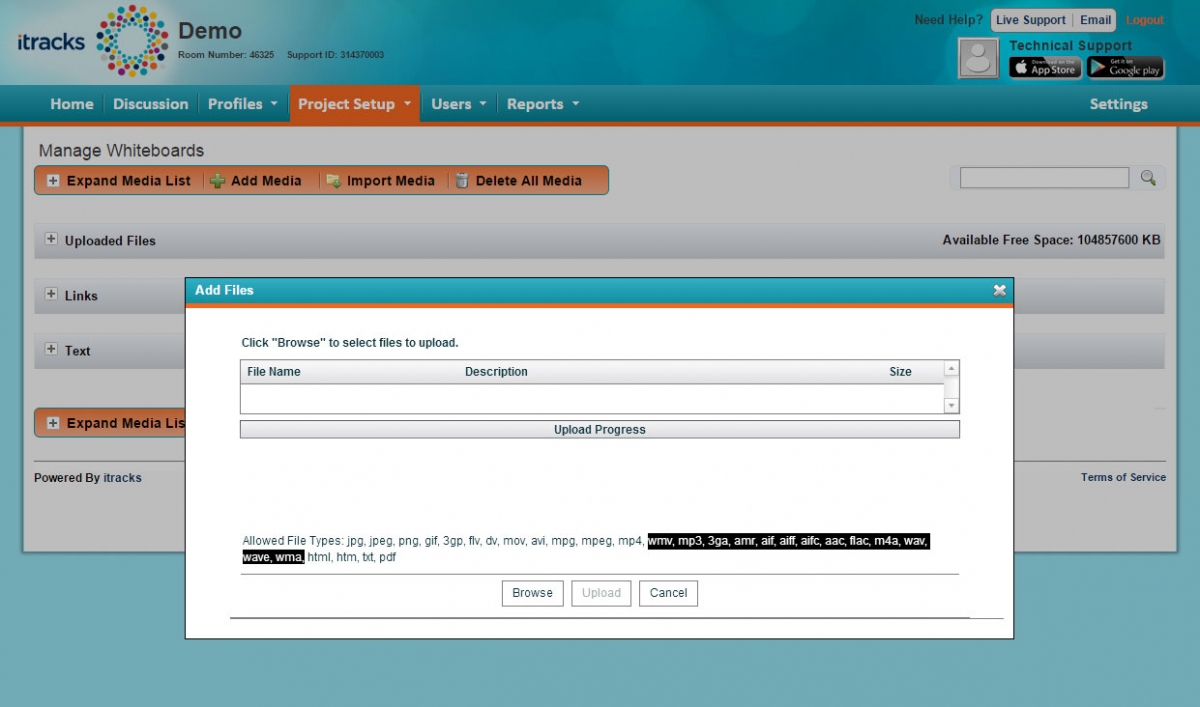 Updated Rich Text Editor
Improvements made to the core text editor used to add discussion guide questions. The redesigned interface has improved support for copying from MS Word and formatting support.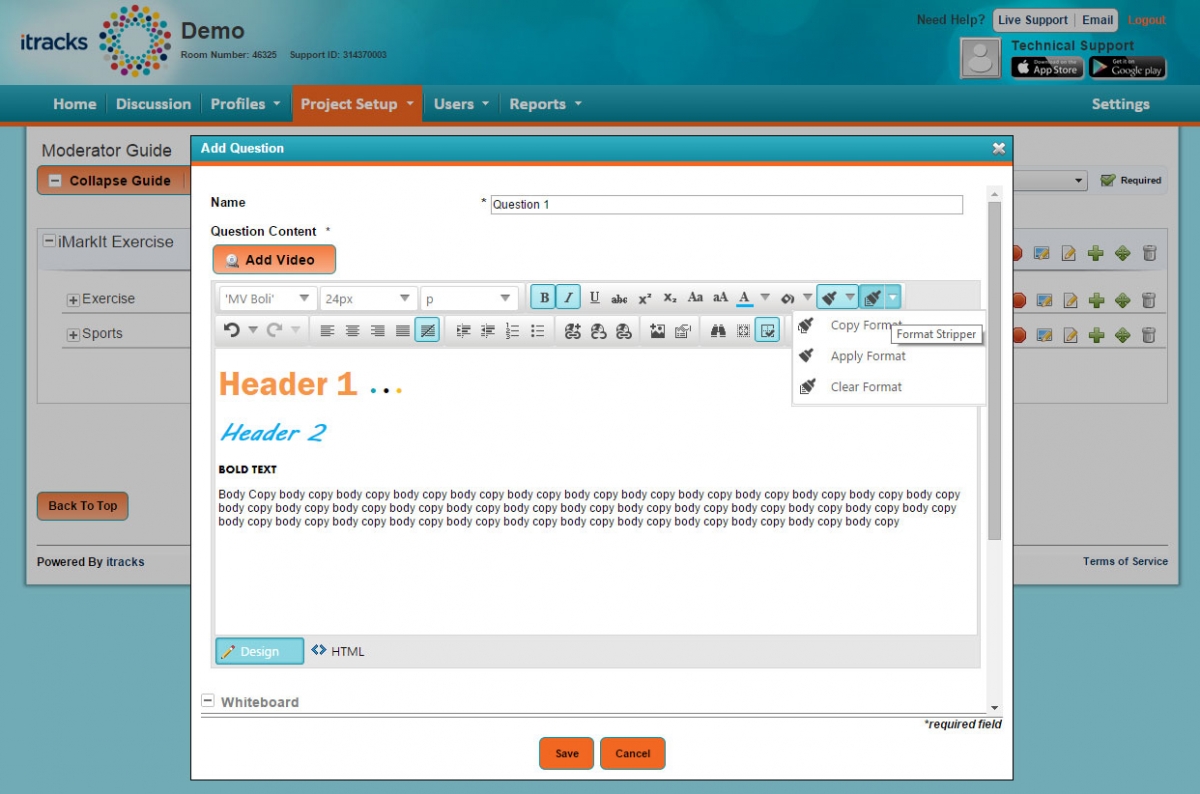 Survey Integration
Is now available and more DIY for Project Managers. You can enable survey integration in your board and provide a link to your screener programmers in order to have people pass from your screening survey directly into a discussion board.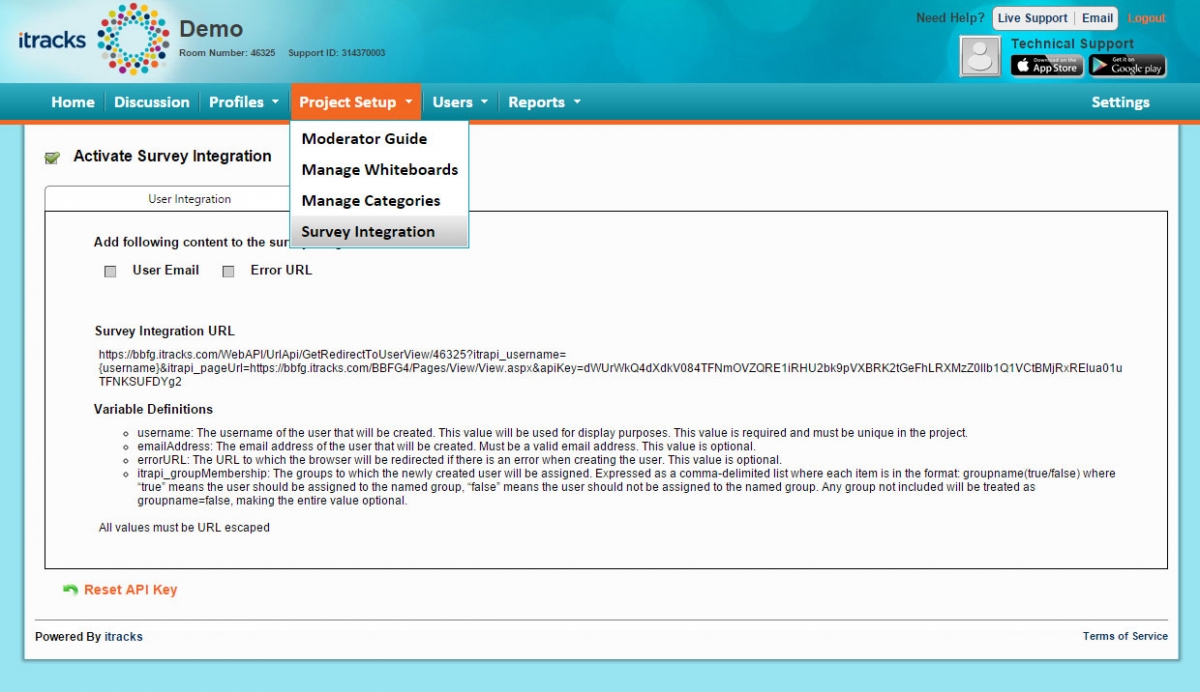 Participant Edit for Discussion
We have introduced a new discussion setting which allows participants to edit their own replies. By default this is not enabled but can be turned on in the setting tab of any board.