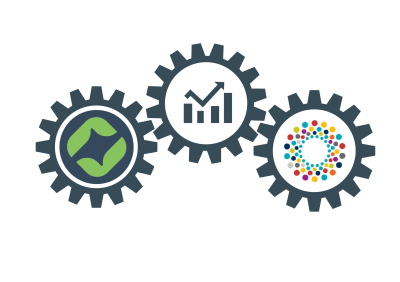 Boston, MA  (January 7, 2019) – CX Workout is pleased to announce it has entered into a strategic alliance with itracks.
itracks is a premier online mobile market research firm with a full suite of online qualitative products which are a perfect complement to CX Workout's research and design capabilities. CX Workout's Journey Mapping Platform is a real-time solution for companies that enables companies to connect directly with customers by collecting videos and images, ratings, comments and more.
itracks' patented bulletin board focus groups coupled with the CX Workout journey mapping platform provide a comprehensive, cost effective, in-depth, opportunity for companies wishing to truly understand and optimize their customer's journey in real time!
The immediacy of the information captured in the CX Workout platform is richly enhanced by the ability to test ideas and dig deeper into the emotional perspectives of the target group, through the use of itracks online mobile focus groups, accelerating a client's ability to respond to and take advantage of changing markets.
CX Workout also enables companies to compare the employee view of the customer experience at any specific touchpoint in-the-moment with that of the actual customer view.  Gaps between a company's perception of a customer's experience and their real priorities and pain are revealed, allowing real-time adjustment of processes to build better satisfaction.
CX Workout differentiators include:
The ability to load real-time video, questionnaire responses, etc. directly and immediately into a customer journey map. Information is instantly aggregated with current and historical data.
Real-time customer knowledge can be shared across the organization
Real-time information automatically plugs into a GAP analysis and Priority Matrix empowering business to focus directly on areas most valuable by, and can have the biggest impact on, customers.
About itracks
Founded in 1996 by Dan and Garnette Weber, itracks was a pioneer in the use of online surveys, introducing online focus groups in 1999. They leverage proprietary technology to deliver high quality research data faster than ever. Their sophisticated suite of mobile, qualitative, quantitative, online community and software platforms are easy to use and come readily equipped with a wide range of engagement capabilities.   https://www.itracks.com/
About CX Workout
CX Workout is a full service CX design/consulting firm and a subsidiary of the Service Profit Chain Institute. The Service Profit Chain Institute was founded in 2015 by Joe Wheeler and Professors James Heskett and W. Earl Sasser of the Harvard Business School. Its mission is to help clients succeed by connecting the links between employees, customers and profits. www.cxworkout.com
---
Press Contacts: