itracks Launches GO 2.0 — Comprehensive Online Qualitative Research Software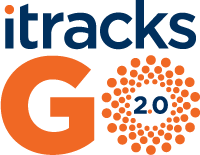 Saskatoon, Canada – March 21, 2017 — itracks, the world-leading provider of qualitative market research solutions, announces the release of the itracks GO 2.0 platform, the comprehensive online qualitative research suite.  Building on the strengths of itracks' current GO platform, which integrates a full suite of qualitative research tools into one product, GO 2.0 brings a fresh new look, extensive branding capabilities, a new video recorder interface and several  enhancements.  Over the past 5 years, itracks has invested in the development of the GO platform which hosts all types of online qualitative software activities, including, itracks Chat, itracks VideoChat, itracks Board, itracks IDI, iMarkIt activities, and Communities, integrated into one location, creating ease-of-use and efficiency.  The new GO 2.0 platform also allows itracks to efficiently develop and deploy advancements across all the qualitative data collection activities and methods to spur accelerated product innovation in the qualitative technology space.
itracks CEO, Dan Weber, stated, "The itracks GO 2.0 release is setting the stage for rapid product enhancements in the near future, as well as qualitative data collection communities making use of a variety of qualitative activity types integrated into one platform.  The automation of many of the project management functions will help facilitate reliable recruitment of participants, saving time and costs to conduct qualitative research.  Our team is excited to see the impact of the technology advancements on the qualitative research industry."
The benefits of the GO 2.0 qualitative research platform include single sign-on to access research activities and data, project management efficiencies, security feature enhancements and advanced video data collection and management capabilities.
Watch the GO 2.0 Launch Webinar by clicking here.
About itracks
itracks has been a world-leading expert in online qualitative technologies since 1999 and holds the US patent for conducting focus groups online.  itracks offers the only complete qualitative research suite in the industry, called itracks GO 2.0, which allows users to conduct any one of the sophisticated qualitative activities from within one intuitive platform.
Contact: Garnette Weber, Chief Administrative Officer
North America: 1.306.665.5026 ext. 203
Email: gweber@itracks.com