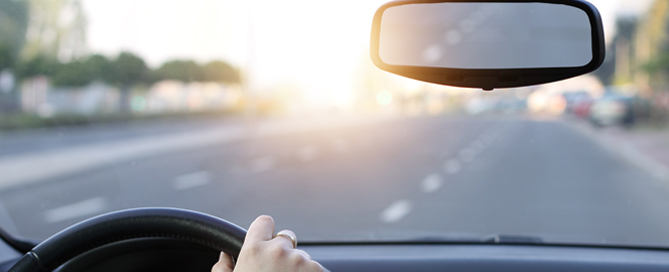 Travel Companions
As a software supplier to the market research industry, I sometimes find myself describing our company as the manufacturer of "research" vehicles. Researchers drive those vehicles while panel providers serve as the gasoline that fuels them. Research could not happen without the contribution of each party and the research journey can be positively or negatively affected by the quality of each component.
Over the past 15 years, I must admit that the quality of the research design, fielding, and reporting has caused the vehicle trouble when making it to its destination. Online software can also present challenges!  Thankfully there are many drivers willing to provide feedback to optimize performance.
How does the gasoline affect the research journey?  When online panels first emerged, there was evidently issues in terms of accessing quality participants. Thankfully our industry implemented programs (e.g. ESOMAR 's 28 Questions/ MRIA Gold Seal) to  establish standards. Now GRIT's most recent survey data indicates nearly 80% of researchers use panels. However, only 40% of researchers who use panel providers are satisfied with their providers. The two weaknesses of high importance were respondent quantity and quality.
Running Out of Gas
There is nothing more frustrating to a researcher than being told that their project is feasible only to find it languishing in field as deadlines loom. Quantity of panelists and feasibility remain a sticking point amongst researchers. Only 36% of researchers are satisfied with the quantity of panelists provided. Individual panel breadth will remain an area of focus for panel companies to succeed.
Leaded or Unleaded
I recall my Grandfather's opinion about the virtues of leaded gasoline and the perceived lack of quality being forced upon them by the removal of leaded gas. Similarly, telephone sample was once the most representative option, but now may be less desirable than online sample due to land line removal, call display and other factors.  Yet, a general perceived lack of quality remains amongst research buyers of online panel. Only 26% of the GRIT survey respondents were satisfied with the quality of the respondents when purchasing online sample.
Better Engines
As software providers, we must work with panel companies to provide easy options for panelists to fuel the research. For instance, some panelists prefer to respond using mobile devices and we must offer "working" options to meet that demand. Far too often when technology does not work, the onus falls on panel companies to continue to sample to meet project requirements.  Nothing is more frustrating to a participant than putting in the effort to record a video and then have the video upload fail.   Therefore, itracks invested heavily in developing technology to create a product that will reliably upload large mobile videos in and out of WIFI zones.  Additionally, itracks' new IDI technology makes it easier for panelists to access the interview with an integrated telephone and easy access media view.
Another example is the qualitative recruiting process. More immediate research opportunities, better reminder systems, more device options, and quicker rewards fulfillment could increase show and participation rates and ultimately the perceived quality of panelists.  Challenged with this, itracks and  Research Now have developed an on-demand recruiting method to capitalize on the availability of  participants at the moment they complete the screener, allowing more panelists to participate when they are available.
Becoming Better Drivers
Beyond the obvious actions researchers can take such as reducing survey length and monotony, researchers could perhaps step back and ponder their own definition of quality.  Far too often researchers determine quality with such attributes as articulation, written grammar, spelling, and even aesthetics. If we hand select "quality" participants for our video interviews and focus groups, some panelists may not look camera-ready, nor be grammatically and politically correct, yet they may represent a significant portion of the client's market share. By determining our own version of quality, are we ultimately robbing these panelists of their voice?
Journey Together
While the numbers speak for themselves, it is my hope that the combined efforts of all three parties will improve the opportunity for online panelists to fuel quality research for our clients.  While research often takes us down the road less traveled, may we continue to be good traveling companions.
This commentary is an excerpt of GreenBook's GRIT 2015 Q3-Q4 Report. To download the full version click here