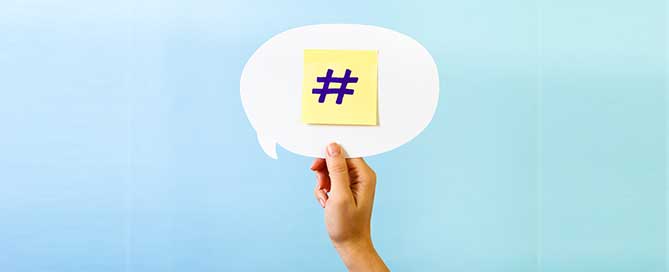 Heidi Abramyk, itracks Marketing & Design Specialist
Twitter chats are scheduled chats that take place on Twitter through Twitter updates, using a specific hashtag link to thread the tweets/discussion together in some form. Since it brings various people together to discuss their opinions on said topics, it could be used as a qualitative market research tool to gather insights. Twitter chats could be a great resource for a type of town hall or open forum type communication. You can reach a variety of people with specified topics with open casual communication.  As a professional market research tool, there are some areas to consider before using twitter chats when contrasting it to an asynchronous bulletin board type or even a real-time online focus group platform.
Privacy-

tweets would be made public and anyone could see your information if they search the chat handle.  Privacy is a huge concern in the market research industry as many companies do not want or have made agreements with participants that the information is private and will not be shared with anyone. Online and mobile focus groups are highly secured and information is not made public.

Recruitment-

depending on the population you are targeting with your research, Twitter would make it difficult to screen and target a specific sample. The demographic skews tech savvy people. Those who are avid tweeters are a specific and niche group.  Some demographic areas, professions, and age demographics tend to tweet more than others, so this should be considered.

Quality of Answers-

Sending a tweet response puts a message out in the public eye, and many Twitter users are aware of the followers that follow their general tweets. Consider the impact of people communicating consistently as their online avatar vs the real person's persona. Sometimes we tend to say things differently if we know we are being watched or listened to by different audiences. Typically participants for online focus groups have been screened and (generally) they are awarded an incentive for their time and effort. Those who have been recruited and were told they would get an incentive do not get full compensation until they answer all of the questions – whereas in a twitter chat they can leave the conversation whenever they feel, which may mean that all of your questions may not get answered fully.

Type of Answers-

in Twitter participants are limited to 140 character answers whereas in online / mobile focus groups, there is unlimited response lengths. Both methods could support video, links and images.

Reporting-

Many online and mobile software packages have reporting which allows you to efficiently create transcripts, code videos and create highlight reels.

Moderation-

Having had numerous Twitter discussions, I would say that there would be less control over the discussion or the number of the participants partaking. In online qualitative platforms, you selectively recruit who you is participating and how many are in the group.  Too many participants and answers are very hard to moderate properly and probe deeper to get the quality of insights you want to get out of the group.
In summary, Twitter chats are a useful method of collecting information from a non-targeted sample using a quick easy method. For structured research requiring targeted respondents, privacy, controlled moderation and reporting functionality, an online / mobile focus group may be a preferred method.