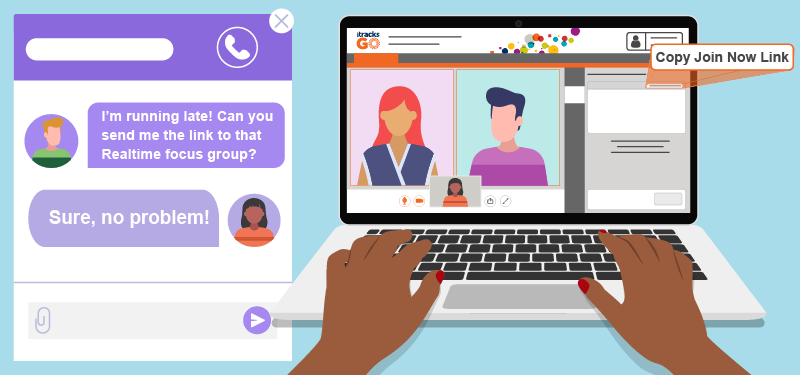 NEW – "Join Now" Link for Participants and Observers
Easier, Secure Access for Participants and Observers
We're the first to admit it: itracks' dedication to security has historically come at a bit of a cost to ease-of-access for participants and observers. Ensuring that the only people able to access a focus group or discussion board were the ones who were supposed to be there meant there was no "magic link" that could be shared with the people invited to the group. And while security will always remain of the utmost importance to itracks, we understand that top-notch security loses a lot of its value if it's making it harder for your clients and participants to access your groups.
That all changes with the new "Join Now" link for itracks Realtime and Board.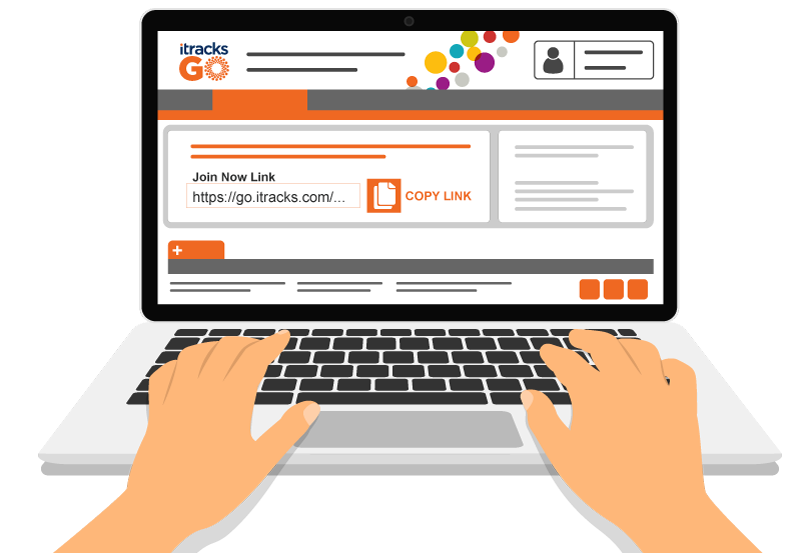 What is it?
Each of your projects in itracks GO will now have a "Join Now" link that you can easily copy and paste to wherever and whomever you need to. It's located at the top of your project page in itracks GO, as well as within the platform for easy access once a group has already started.
The same link works for any participant or observer that you've registered to any focus group, interview, or board within that project, but will ONLY provide access to the activities they've been assigned to, based on email address.
What can you do now that you couldn't before?
The new "Join Now" link allows you to…
Send your invites out from whatever email address you want. Those who prefer to draft their own invites and send from their own email instead of using the itracks broadcaster can now easily do so. Just make sure you paste your project's "Join Now" link into your invite so participants can click on it when they need to access the group.
Include "Join Now" links in your calendar reminders. Participants and Observers won't need to go back and search for their registration email or original email invite when their calendar reminder pops up. As long as you've pasted the "Join Now" link into the calendar item, they can click and join directly from there.
Quickly send "Join Now" links to participants or observers who have lost their invites or are sending you last-minute requests for a link to join the group. They don't even need to remember a password – just use the unique code that is sent to their email address when they click the link.
So does this mean it's less secure? Can anyone just join my focus groups now if they have the link?
Absolutely not. itracks platforms still remain much more secure than typical videoconferencing software platforms that use a link that works for everyone, whether they were originally invited or not.
The only people who can access your itracks groups or interviews are the ones that you have assigned to them – no party crashers allowed! Clicking the link will prompt them to enter their email address, and access is only provided when that email address matches one that you have registered to your project.
We hope this new feature makes it easier and more enjoyable for you to make the most of what itracks Realtime and itracks Board have to offer. If you have any questions, please reach out!