As virtual interaction continues to grow, so too does the concern and demand for individual privacy. itracks Realtime's new optional Participant Privacy Mode gives you the option to hide your participants' faces from observers and fellow participants, without giving up the benefits video offers while conducting virtual focus groups and interviews.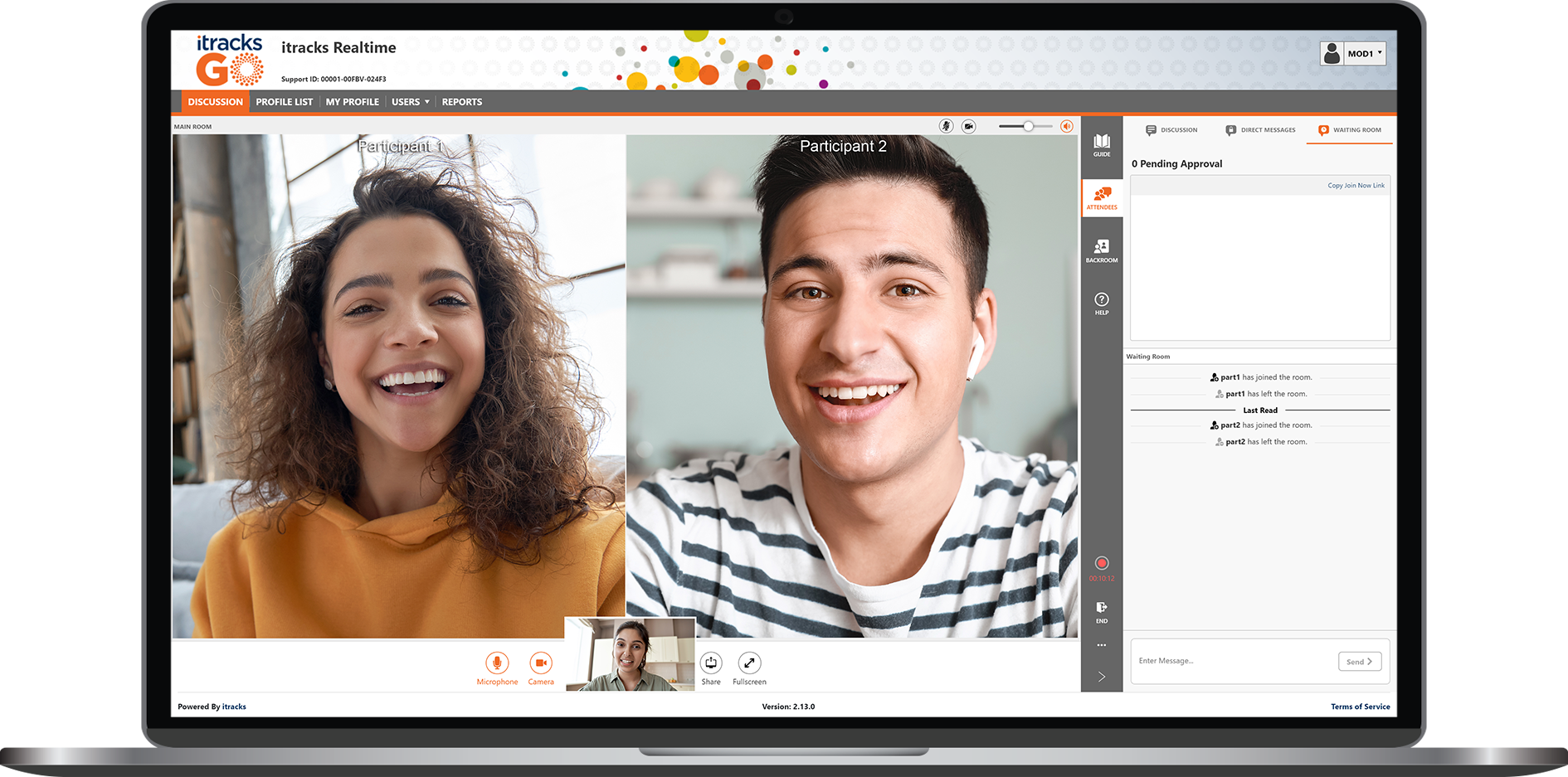 Moderator/Host View – Live
The same easy-to-use interface and video that you've come to expect from Realtime. Participant video fills the majority of the screen, with a moderator video thumbnail at the bottom and hideable moderator dashboard on the right.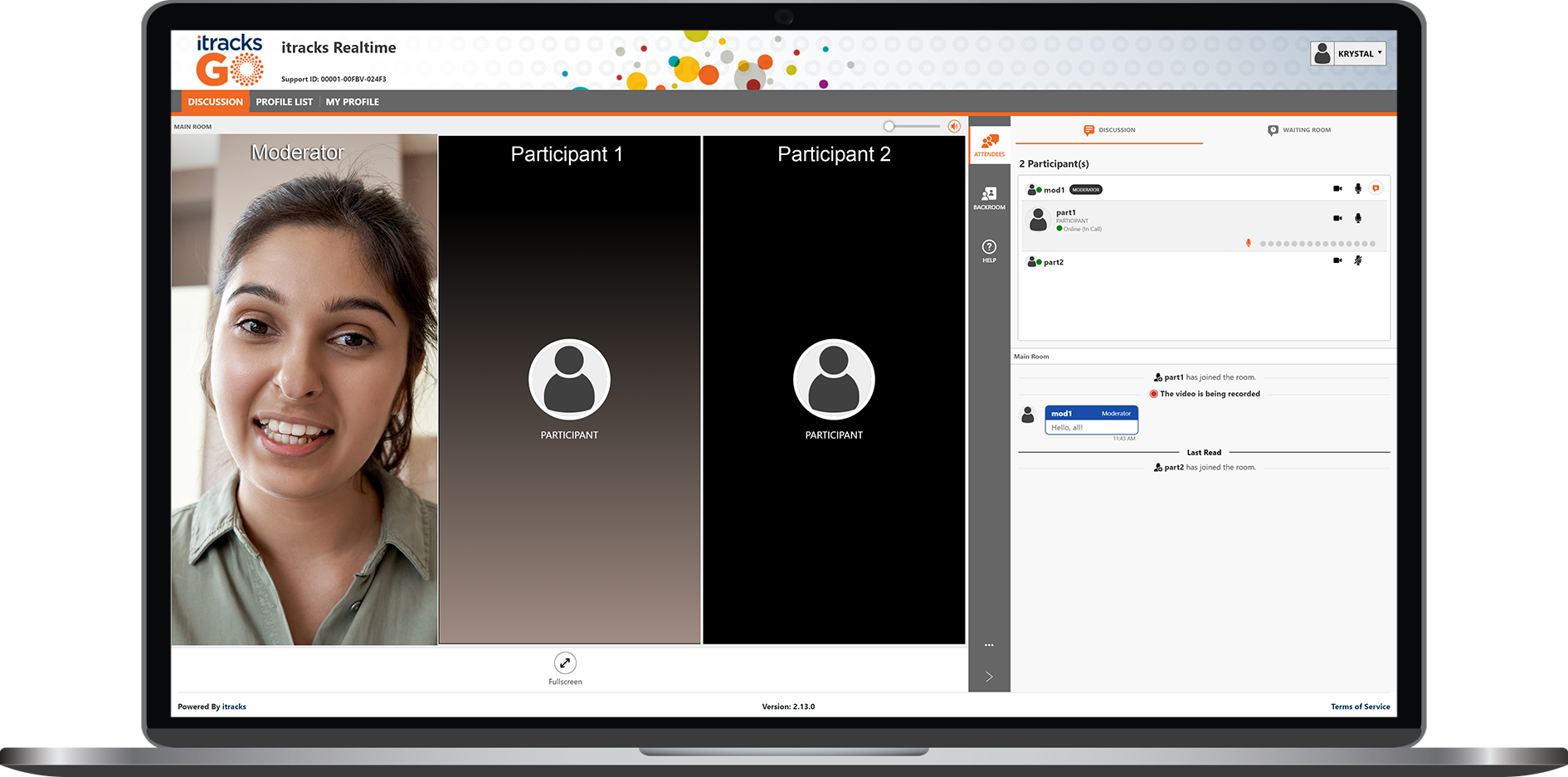 Observer View – Live
With Participant Privacy enabled, observers can see and chat with the moderator as normal, but participant visuals are hidden,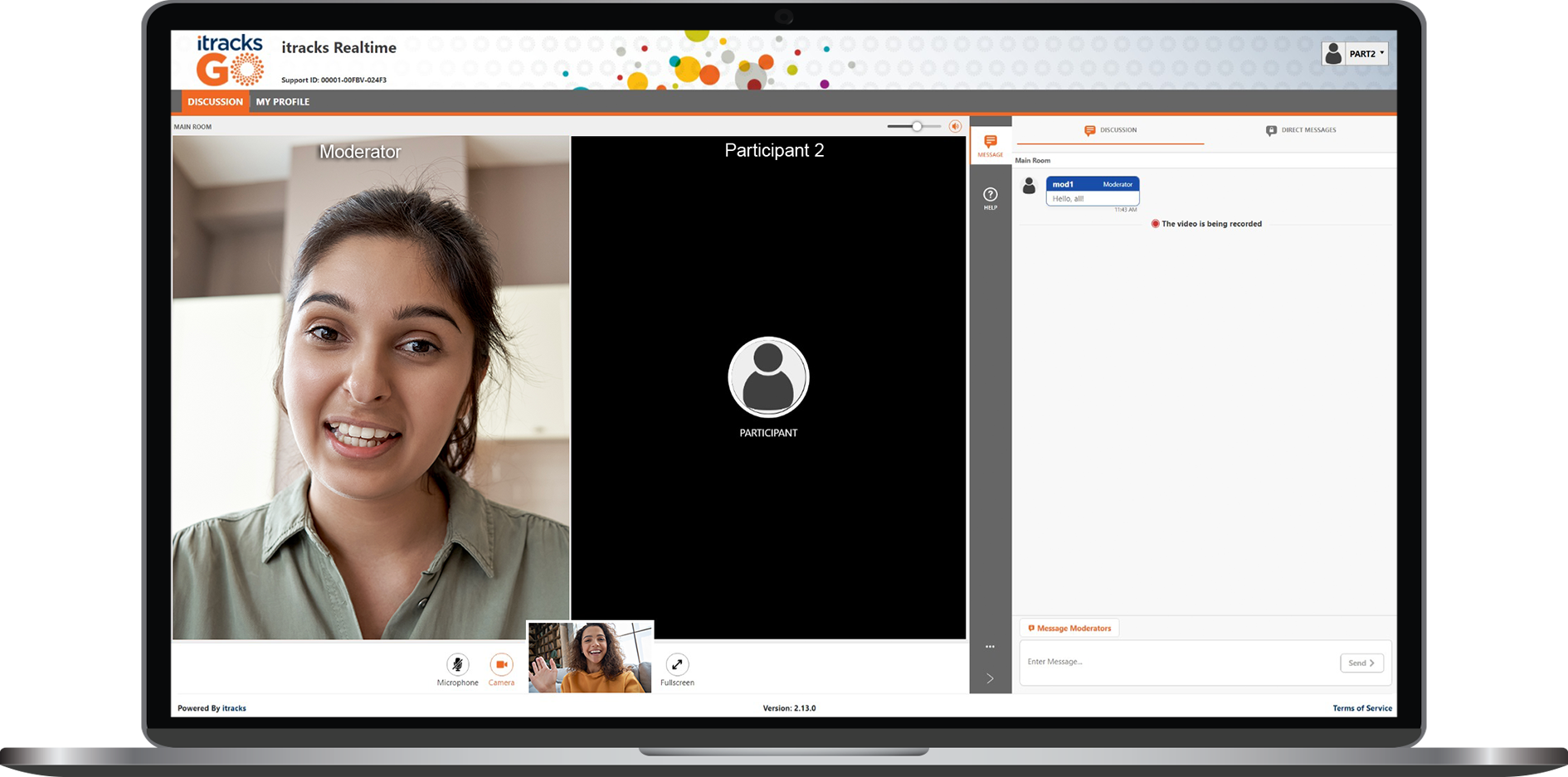 Participant View – Live
With Participant Privacy enabled, participants can see themselves and the moderator, but visuals for fellow participants in the group are hidden.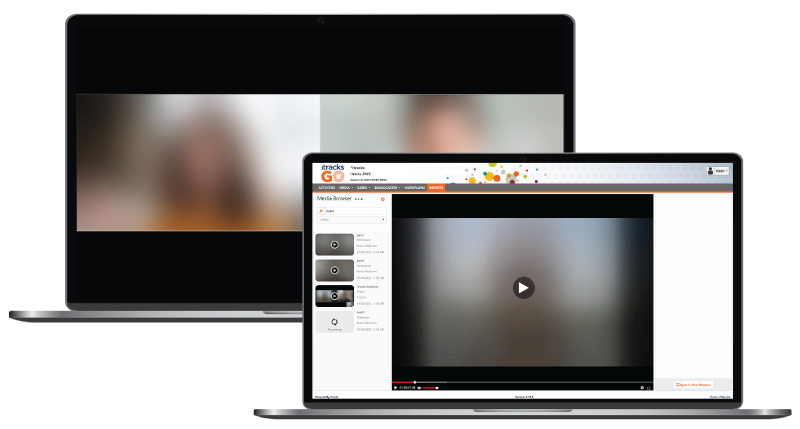 Recordings – Blurred for Privacy
Recordings – both group and individual – are immediately available for download with participant videos blurred for enhanced privacy.
Ready to start using the world's most advanced focus group and interview software? Learn more about itracks Realtime.