itracks GO
Your Complete Qualitative Research Suite.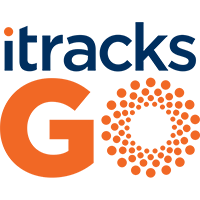 itracks announces the integration of itracks Board, our  online discussion software, into the itracks GO platform completing the final step needed to provide the industry with a comprehensive qualitative research platform. Click here to read the press release.
itracks GO is the complete qualitative research suite that enables researchers to access a full scope of tools, activities and support services. With itracks GO, researchers can utilize any of our products within one easy and intuitive platform, resulting in an improved experience for both clients and participants.
Advantages:
Everything you need, together: Sign into GO and access all research activities, regardless of type.

Single Login: Client observers will be able to log in once and access all projects and activities to which they've been assigned.

Better Project Management: You can now copy research activities and import discussion guides and media between your research activities, saving you time.

Efficient User Management: Users only need to be set up once. Once established, they can be assigned to any activity within a project.

Safe and Secure: All of your research data is safe within GO. Dictate who has access and authority in each project for further security.