itracks GO
Your Complete Qualitative Research Suite.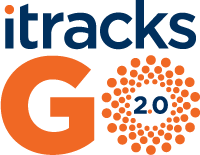 itracks has recently released the new GO 2.0 Qualitative Research Software – a platform that reflects the quality and creativity of your research.  Building on the strengths of itracks' current GO platform, which integrates all of your favorite Qualitative research tools into one platform, GO 2.0 brings a fresh new look, extensive branding capabilities, a new video recorder interface which performs quality checks on audio input, and several performance enhancements.
Everything you need, together: Researchers and client observers sign into GO and are able to access all research activities, regardless of type.

Reliable User Management: Users can be assigned to multiple activities within a project. Automated phone lines and the automated addition of project logistics to email broadcasting templates provide accurate information for participants to join sessions.

Safe and Secure: All of your research data is safe within GO. Dictate who has access and authority in each project for further security. Further security enhancements were implemented with GO 2.0

High Quality Video Collection: The GO 2.0 Board video recorder features automated audio quality checks. GO 2.0 also offers improvements to the video tagging and clipping interfaces, allowing you to efficiently create highlight reels from video collected from any source.