Webinar on Demand: Ethical Considerations in Online Qualitative Research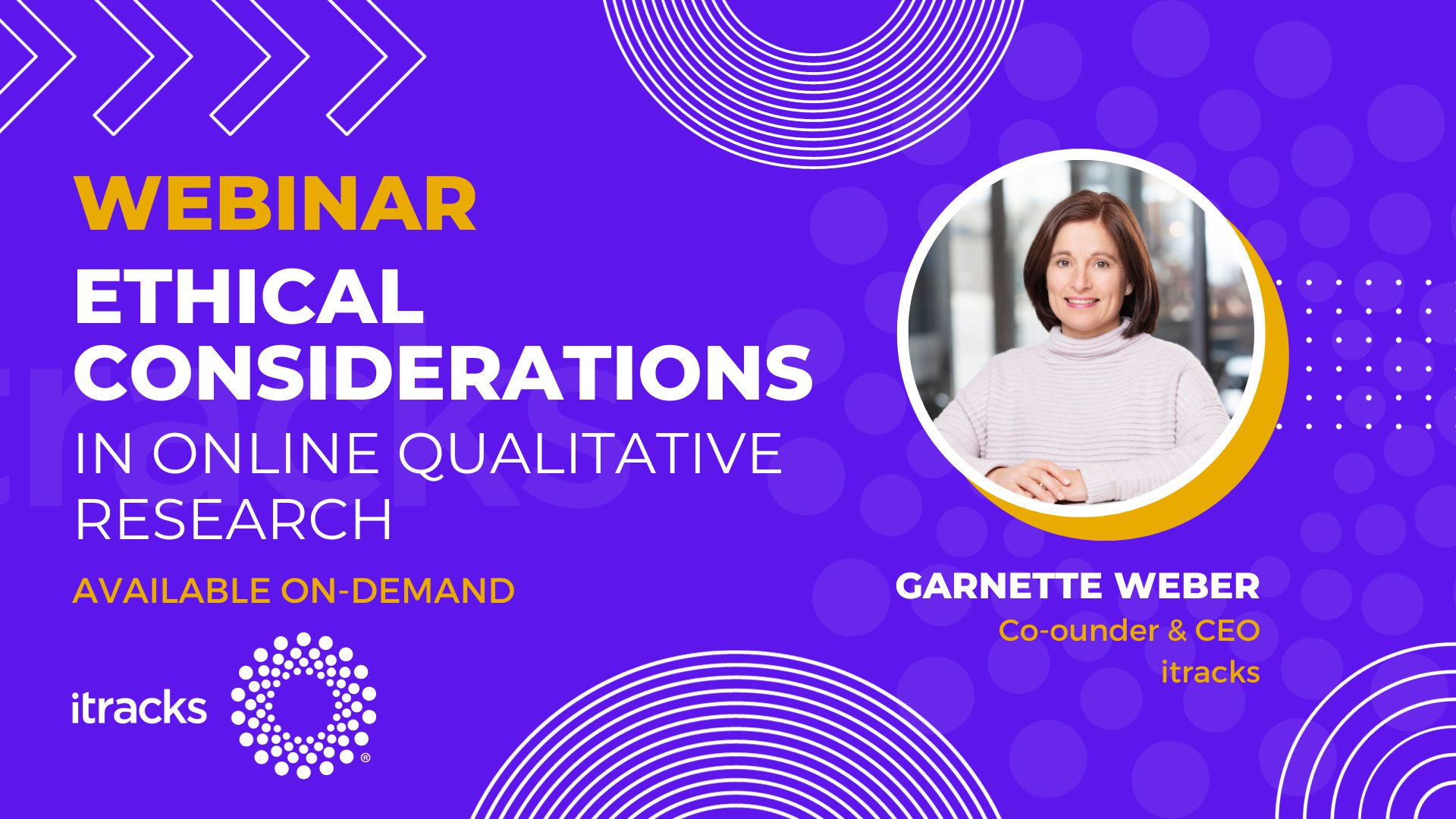 In this webinar, itracks CEO and methods paper co-author Garnette Weber offers insight into the ethical considerations of online qualitative research. Learn usable tips for addressing these ethical applications in research applications.
Following this, Krystal Rudyk offers a practical demonstration of how to incorporate consent collection seamlessly using the itracks platform, so you can collect and store consent securely in the same place you're collecting data.
To view the webinar, fill out the form below.