itracks Welcomes Monika Orr as Corporate Account Executive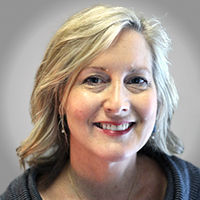 Saskatoon, Canada October 19, 2016 — Since 1998, itracks has strived to offer superb online market research tools that vastly improve the quality and ease-of-use of conducting online qualitative market research. In response to the massive growth within the online qualitative research industry, and itracks' recent release of the new GO platform and VideoVault, itracks is expanding and pleased to welcome Monika Orr to their account management team as a Corporate Account Executive.
Monika has over 15 years of experience with online qualitative research technologies and will lead the southern US region.  Monika states, "I am excited to be part of the itracks team and look forward to connecting with researchers and hearing about their use of qualitative technologies.  Dan Weber, itracks CEO, states, "We are very excited to have Monika join our team.  Her expertise and knowledge of the industry will be an invaluable asset to servicing itracks' clients."
About itracks
itracks has been a world-leading expert in online qualitative technologies since 1999 and holds the US patent for conducting focus groups online.  itracks offers the only complete qualitative research suite in the industry, called itracks GO, which allows users to conduct any one of the sophisticated qualitative activities from within one intuitive platform.
Contact:
Garnette Weber — Chief Administrative Officer
North America: 1.306.665.5026 ext. 203
Email: gweber@itracks.com