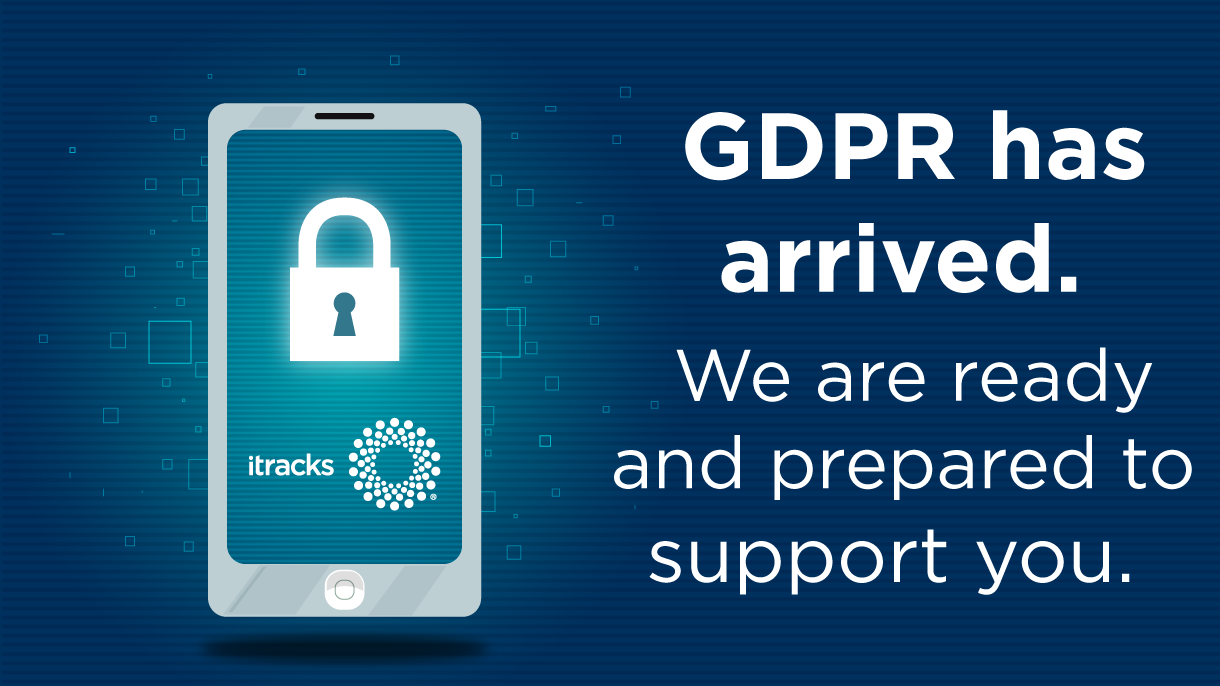 itracks is Ready for the GDPR
GDPR goes into effect May 25th in the EU.
itracks is ready to conduct GDPR compliant projects and we are ready to support your research process for compliance.
itracks has completed a number of initiatives to support GDPR compliance:
Updated, detailed mapping of user data throughout our applications and hosting environments
Updated policies and procedures with staff to allow for efficient responses to participant requests to remove, update or report personal information
Updated privacy policy which can be found here: https://www.itracks.com/privacy-statement/
Updated participant consent implemented for all online qualitative participants when registering for participation in online or mobile research projects.
Online participant consent implemented for online surveys and participant recruitment
Reviewed compliance and terms with itracks' partners to ensure GDPR compliance
Updated procedures to be followed in the event of a data breach
itracks has always prioritized user privacy and our system and policies have been built to protect it. The following itracks software platform features support GDPR compliance:
Every user type is protected by itracks' secure GO platform featuring a convenient single sign on for each user to access the activities or projects that they have been authorized to access
No activities within itracks' platforms allow access to unsecured open links to research environments or teleconference line access. This prevents the risk of unauthorized access and security breaches. For example, itracks VideoChat does not have open links and access is only provided through the GO single sign on platform ensuring only invited, registered users are accessing research environments.
itracks GO platform requires all users to consent to data collection and privacy terms and consent is recorded and verifiable.
Users are able and required to set their own passwords when registering with the GO platform. itracks employees are not able to register for participants or reset passwords. This ensures the verifiability of informed consent. A convenient secure password reset process is available if needed.
itracks data is safe in an ISO027001 certified data center
Download your own transcripts and audio or video recordings and delete project data or specific user data within the platform
itracks mobile applications (including itracks mobile and Adobe Connect App) connected to our GO platform require username and passwords and secure user registration. This ensures the required consent to collect personal information has been obtained.
The GO platform extends the flexibility for organizations to expand the standard consent forms to versions that meet their requirements
Consents are localized to the language of your choice
Regular penetration tests to ensure security
Click here to view questions to ask your qualitative software vendor regarding security.
For additional information on GDPR compliance, contact our privacy officer at: privacy@itracks.com.