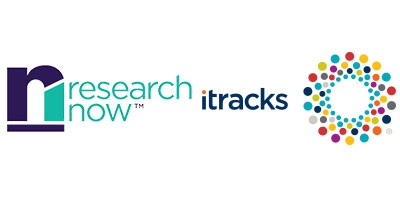 Research Now and itracks Offer On-Demand Recruitment for Online and Mobile Qualitative Research
Plano, Texas / Saskatoon, Canada – November 2, 2015 – dynata, the global leader in digital data collection to power analytics and insights, and itracks, the global leader in qualitative market research software, announced today a new method of recruiting for online and mobile qualitative studies. This On-Demand Recruitment offering enables market researchers to move the highest quality participants provided by Research Now directly into industry-leading focus group discussion boards and communities pioneered by itracks.
"The Research Now and itracks qualitative solution provided us with a powerful, integrated resource," said Bob Klein, chief strategy officer for Blue Chip Marketing Worldwide, who has used the On-Demand Recruitment method launched by Research Now and itracks for a research project. "Our initial experience was exceptional – the respondent recruit was outstanding, and the software platform is easy to use and robust."
On-Demand Recruitment is designed to significantly reduce recruitment timelines, project management requirements and recruiting costs. Participants can be automatically routed from any quantitative screener or survey directly into a qualitative exercise based on predefined qualifying criteria, allowing for efficient access to qualitative insights through bulletin boards, focus groups, one-on-one chats, quick surveys, diaries and mobile interaction. The functionality also includes the streamlined ability to capture images and video via a participant's smartphone.
"As a result of using the bulletin board focus group approach, we collected more in-depth information than we could have using traditional focus groups," said Bill Godden, Appraisal Institute director of research, who is also a client of Research Now and itracks. "By all measures, the results of the study are impressive and will be extremely useful for our planning going forward."
On-Demand Recruitment can be used with any standard survey software program and is fully integrated with Research Now's panel management technology.  Additionally, the automated incentive fulfillment allows researchers to efficiently manage incentives through an automated system that immediately rewards the Research Now panel participants.
"The recruitment methodology enables market researchers to instantly access one of the highest quality and largest panels in the world," said Dan Weber, itracks CEO. "Qualitative research projects can start when the research is ready to begin, and researchers can count on participants to show up for the group because they can be routed to the group on demand."
"On-Demand Recruitment is a breakthrough that enables researchers to save the time, money and hassle associated with qualitative research and incentives," said Kurt Knapton, president and CEO of Research Now.  "The new method streamlines qualitative recruitment and incentive management, reducing field time from weeks to days to a matter of hours."
Researchers and agencies interested in using On-Demand Recruitment can visit the Research Now and itracks exhibit booths at the TMRE, register for a webinar on Wednesday, December 2nd, 2015 at Noon EST by clicking here, or send an email to onlinequal@researchnow.com or sales@itracks.com for more information.
About Research Now Group, Inc.
Research Now Group, Inc., headquartered in Plano, Texas, is the global leader in digital data collection to power analytics and insights. The company enables clients to interact with the world's consumers and business professionals through Research Now's online panels as well as mobile, digital and social media technologies. The company operates in 38 countries, from 24 offices around the globe, and is recognized as the market research industry's leader in quality, scale and customer satisfaction. Visit www.dynata.com to learn more.
About itracks
itracks is a world-leading provider of qualitative research software and the US patent holder for online qualitative applications. Leading market research professionals and Fortune 500 companies recognize itracks' online and mobile applications as the most client-focused, reliable and flexible available. The sophisticated suite of qualitative software includes online focus groups, online discussion boards, video focus groups, online markup software and their most recent addition – software for managing in-depth interviews.  Visit www.itracks.com to learn more.
Press Contacts: