The times, they are a-changin', and so is itracks Realtime!

At itracks, we are always asking for feedback from our clients on how we can improve itracks Realtime, and there are certain feature requests we hear more often than others. Things like…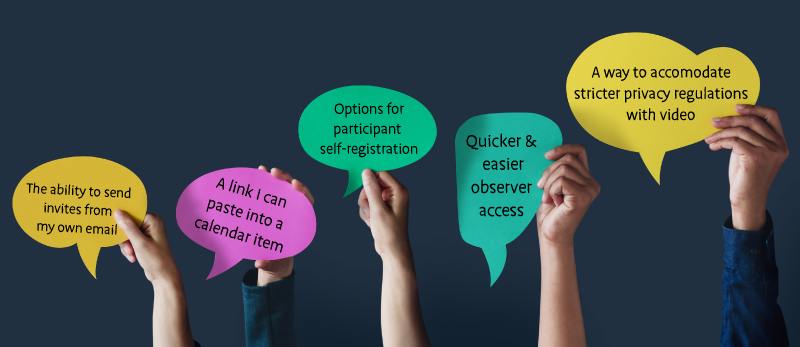 If any of those requests resonate with you, then we think you're going to like our latest updates!
Check out our 30-minute webinar that walks you through itracks Realtime's newest features, including:
Participant and observer self-registration
"Join now" links for observers and participants
"Participant Privacy Mode" for video focus groups